Yesterday , October 27th, Queen Rania was in Amman to attend a graduation ceremony.
This ceremony was the first of the intership program of Jordan Education Initiative. Queen Rania is really involved with this program , which she launched last year, on Spetember 3rd 2013.
September 3rd , 2013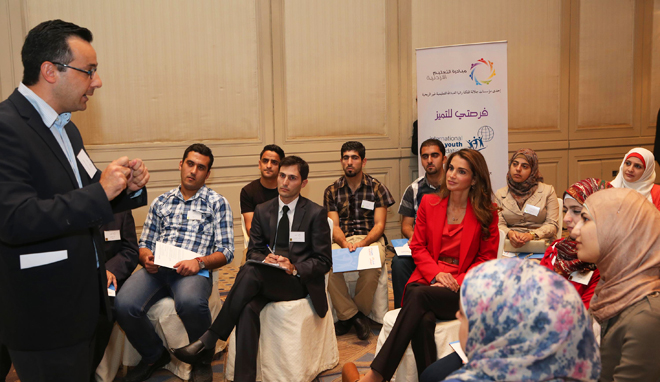 September 3rd, 2013
You can see a part of the inauguration here.
Before the ceremony, she also met with top donors and supporters of this initiative.
Jordan Education Initiative is a non-profit organization of the Queen , so this event was really important for the Queen and the organization.
Queen Rania wore an outfit by Italian brand Fendi.
She wore a custom version of this ' ColorBlock Shift' dress (€1440) paired with a color-block jacket with a white belt ( €1843).
neimanmarcus
neimanmarcus
The 'Metallic tip' belt is also available on its own ( €365).
farfetch
Credit: petra.gov.jo , Queen Rania, neimanmarcus, farfetch